11 July 2022
11.07.2022 Friendly Match | 5-5 (1-2)

Grüne Tulpe : FC Kickers Pufendorfer Berlin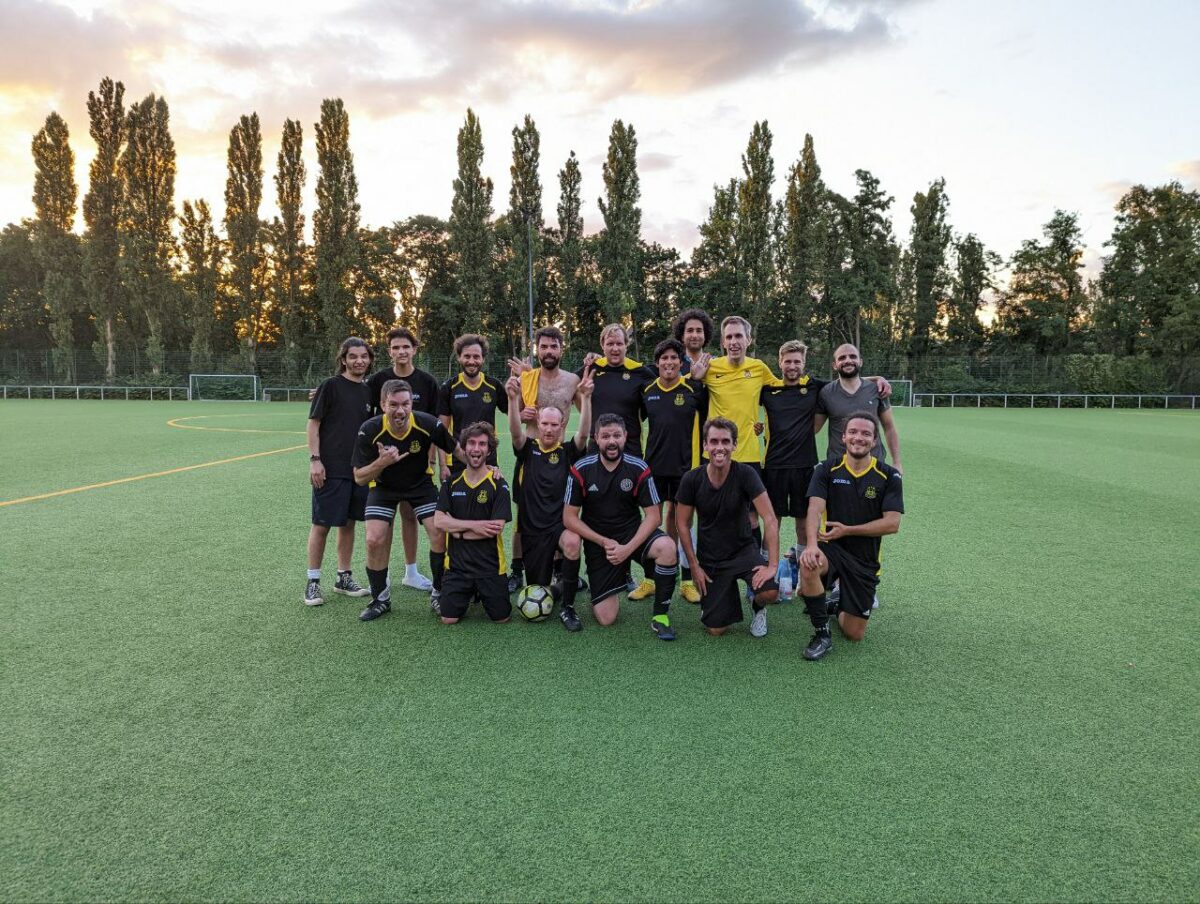 On Monday, we headed to the Poststadion to face
Grüne Tulpe
on their home turf! In the first half, we dominated possession and kept the ball very well. We created a few good opportunities, but still lacked that cutting edge. Jonas, scored the first goal with a low shot curled in the far post from the left side and Martin then doubled our lead, drilling the ball in at the far post after a low cross from Hans. Tulpe only threatened with odd counter-attacks, most of which were snuffed out, but they did manage to make one count just before the break. Halftime score 1-2.
​ ​​ ​ ​ ​ ​ ​​ ​ ​ ​
We continued as we finished the first half and we were soon 4-1 up. First, thanks to a penalty that Hans won and converted and the 4th was scored by Jonas. Tulpe pulled another back from a corner but we replied almost instantly with a "Tobi long-range special" to make it 2-5.
​ ​ ​ ​ ​ ​
With 15 minutes left on the clock, Tulpe began to come into the game more and threatened our defense more frequently, which paid dividends. Another quick attack, followed by a (questionable) penalty against us, handed Tulpe the momentum. Time was running out and Tulpe pushed hard, which gave Johannes the opportunity to restore a two goal lead, but he saw his shot crash off the crossbar. Then in true FCKP style, Tulpe went up the other end and got the equaliser with two minutes to play.
​ ​ ​ ​ ​ ​
It felt like a loss in the end, but we can take many positives from the way we played. It was also nice to have plenty of subs on the bench and to use the whole squad. On a different day and with some more clinical finishing, we would have won that game clearly, but it wasn't to be.
​ ​ ​ ​ ​ ​
Thanks to Grüne Tulpe for the fun and fair game!